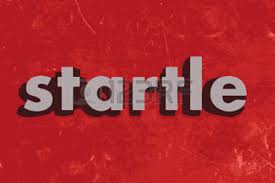 The startle response is a natural facility found throughout the animal kingdom. It is also a means by which to improve reaction time and increase rate coding and subsequent rate of force development–provided that you know how to use it. Startle can be applied to all sports as well as the martial arts and self-defence. I have been working on this concept since around 1971 and it is one of my signature ideas. It is the startle principle that underlies my ability to move explosively and with speed, and in this DVD I unpack it for you so that hopefully you can exploit this natural facility for yourself.
£22.50
Approx. 2 hours 16 mins. Postage included worldwide.
NOTE: This title is also available as a digital download. If you would prefer a digital version, please enter DIGITAL in the coupon field at checkout. We will send you a link to access the files and offer a small refund on shipping costs. Please note that this is not an instant download–it has to be done manually at our end. It's faster than mail, though.